NIEUWE FLASH SPELLEN OM GRATIS TE DOWNLOADEN EN ONLINE TE SPELEN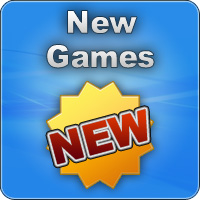 Als je zoekt voor een nieuw cool spel voor vandaag, is DoubleGames de plek om het te vinden! Je vind hier alle nieuwe releases van de beste game ontwikkelaards voor beide Windows en MacOS. Elke dag lanceren we nieuwe spellen in onze vaste catalogus van online gratis spellen. Ze worder dagelijks opnieuw vernieuwd. Start spelen van deze nieuwe downloadbare gratis spellen vandaag!


Premium Spellen
Dark Parables: The Little Mermaid and the Purple Tide
---
Expires in 1501052400
Riddles of Fate: Memento Mori
---
Expires in 31 Jul 2017
Spellen in het Nederlands
FOLLOW US!